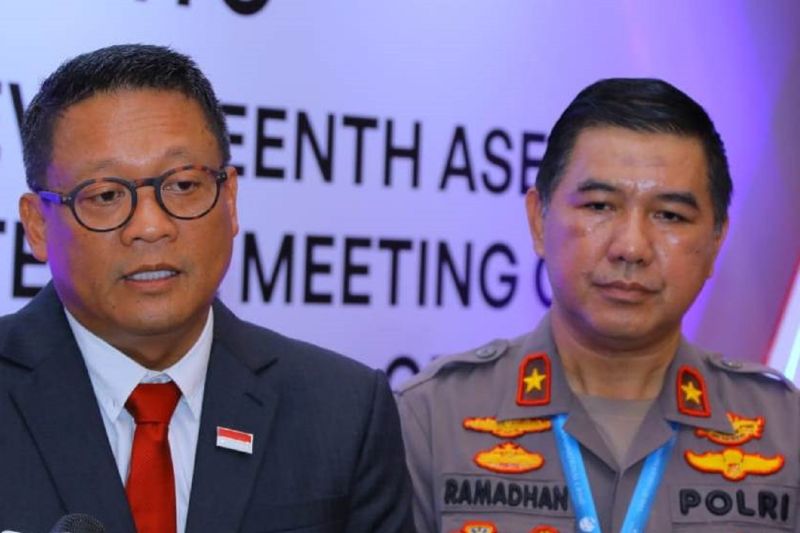 Labuan Bajo (Kupang Online) – The National Police plans to highlight domestic crimes during the 17th ASEAN Ministerial Meeting on Transnational Crime (AMMTC) in Labuan Bajo, West Manggarai, and East Nusa Tenggara, the Police's International Division Head Inspector General Krishna Murti stated.
"We are currently preparing the discussion materials. Tomorrow, Mr. Police Chief will highlight domestic crimes, such as rape, which is not a transnational crime in nature but whose perpetrators may flee abroad," he told journalists at the venue of the AMMTC on Sunday.
He confirmed that such a criminal act is not a transnational crime, but it requires international cooperation to track and apprehend its perpetrators in the event of their fleeing abroad.
Therefore, the police aim to make the most of the 17th AMMTC to encourage other countries attending the meeting to forge cooperation with Indonesia to arrest criminals fleeing the country.
In addition to domestic crimes, Polri Chief General Listyo Sigit Prabowo, in the capacity of chair of the 17th AMMTC, will discuss several other issues, including the strengthening of cooperation and coordination among ASEAN countries to tackle transnational crimes.
Murti explained that at the summit of the 17th AMMTC, the participants are expected to produce the Labuan Bajo Declaration as an agreed-upon joint statement that will be implemented following the meeting.
The declaration is expected to not merely encourage strengthened cooperation but also function as an instrument that can connect and bind its parties.
"Interconnection is necessary to facilitate various measures, such as the exchange of criminal information, law enforcers, knowledge, technology, and training, as well as the pursuit of criminals," he elaborated.
He then expressed hope that the police chief would succeed in leading the meeting delegates to reach agreements.
"Hopefully, we will be able to produce agreements that can bring the relations among ASEAN law enforcers to the next level," stated Murti, who served as the secretary of the 23rd Senior Officials Meeting on Transnational Crime (SOMTC) held in Yogyakarta in June 2023.
The 17th AMMTC in Labuan Bajo is being held from August 20–23, 2023, under the chairmanship of Indonesia in the Association of Southeast Asian Nations (ASEAN). The meeting is drawing participation from 275 delegates.
Baca juga: AMMTC to strengthen cooperation in combating transnational crimes : Sigit
Baca juga: Expect Manggarai Coffee Festival to focus on quality: Ministry